1. ARABIAN PRINCESS PARTY THEME
Arabian Nights Party:
Kids… what will happen at your Arabian Nights Party?You will feel like a real Arabian princess in your beautiful costume, flying on your own magical carpet!Secret balloons will be popped before presents can be unwrapped. Can you handle the labyrinth challenge? There will be a golden lamp that needs polishing… but be warned, the genie may come out.Show your talents in the belly dance competition. Play the 3 wishes game and take an Arabian Nights certificate home
1. You can begin the party will a belly dance.
2.
As the lovely ladies entered the royal palace Arabian music play softly in the background, while the smell of vanilla insence filled the air. This was definitely a whole new world! They were greeted and directed into the changing area where they could transform into magical genies. Each child complete their look with temporary henna tattoos and Bindi's.
3.First the princesses enjoy some fabulous Mediterranean food for their sophisticated palettes: yummy lamb with yogurt dipping sauce, rice and shrimp kabobs, pita bread with hummus, Mediterranean chicken and vegetable kabobs, and delicious fruit kabobs. After eating a special guest show up to teach the ladies how to belly dance. "The ladies receive their very own finger cymbals and attached to each costume waist was a custom made hip band; also known as hip scarf." Other activities included Make your own sand bottle and magic carpet coaster.
Send off Gift Ideas
2. TREE HOUSE THEME
3. MERMAID THEME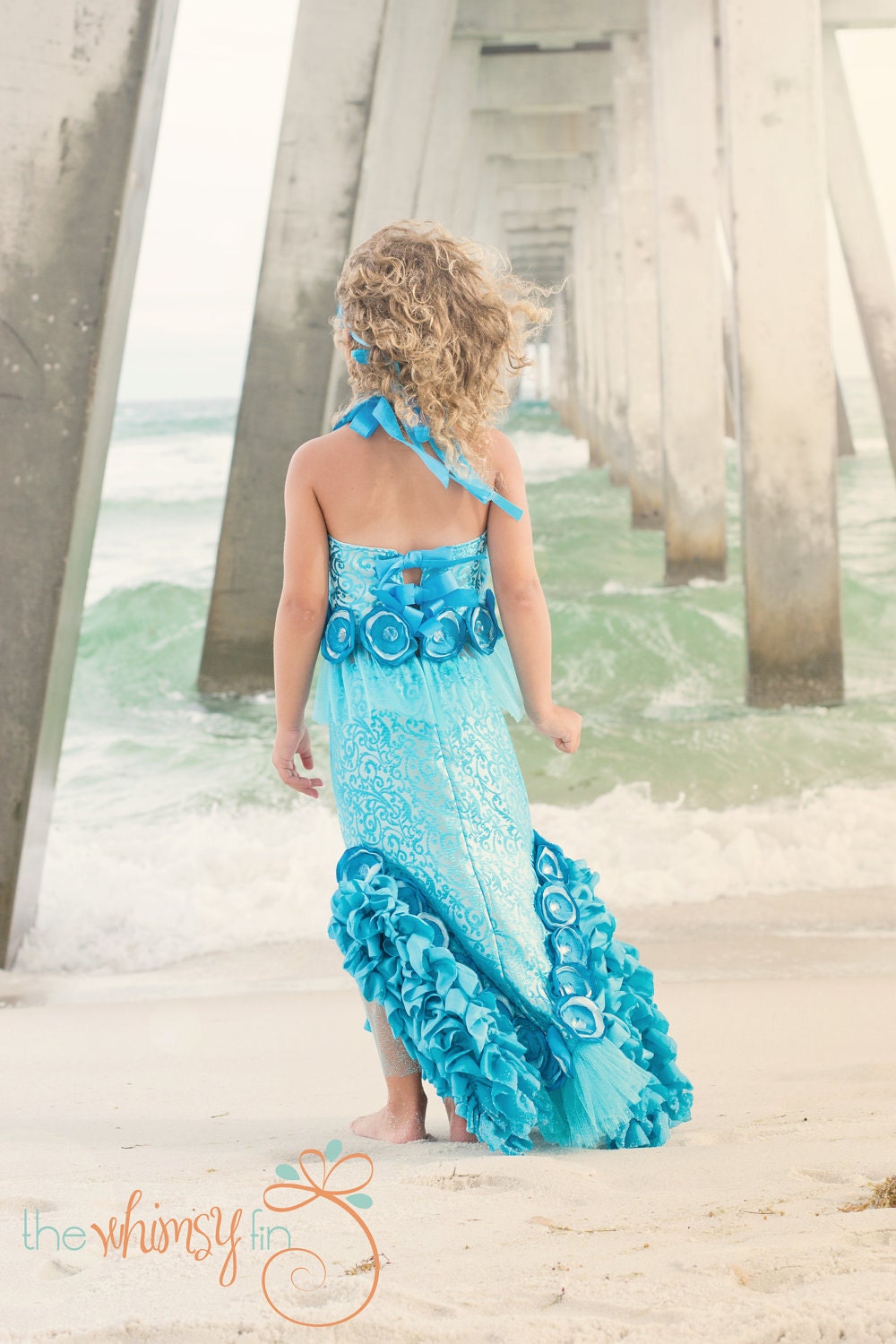 The dolphin ring toss game
A seahorse Christmas ornament and ribbon are made into a napkin ring holder. If you don't want to spend money on fancy plates, concentrate on making napkin ring holders a little fancier. Plain dinner plates can be dressed-up with napkin ring holders.
Starfish shaped chocolate lollipops
Floating mermaid balloon sculpture
Adorable appliqued under the sea tablecloth.
Molded seashell chocolates dusted with luster dust.
Here's a fantastic buffet display for an
Under the Sea
birthday party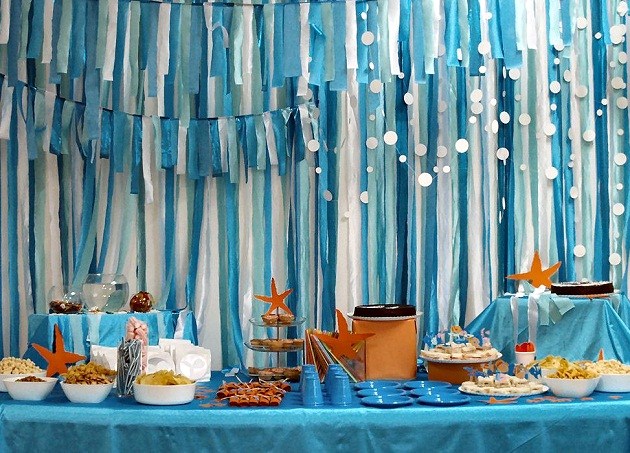 The clam shell is handmade. The shell back was a piece of board cut and painted to look like a shell. A snow toboggan was attached to the board and painted to match the clam back. A small ball was painted for the pearl.
Belly Feathers
made this inexpensive bubble bath look expensive with cute mermaid tags and ribbon. Great party favor.
Another multi-animal design in which happy butterflies play a prominent role. The bright colors are incredible attention grabbing making this design really stand out!
Polka dot butterflies play prominently in these forest theme baby shower invitations. A back panel design adds even more character to this great design.
What a spectacular setting of wood tree stump tables and stools for kids!
The enchanted woods was the setting of this sweet woodland fairy party
The dessert table had strawberry Twizzlers, strawberry hard candies, fresh strawberries, the birthday cake & cupcakes, and strawberry cookies.
For the centerpiece, I made a strawberry ribbon topiary.
INVITATION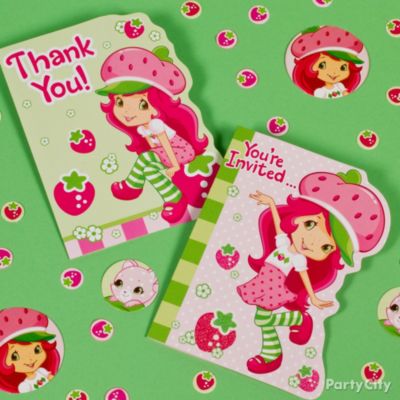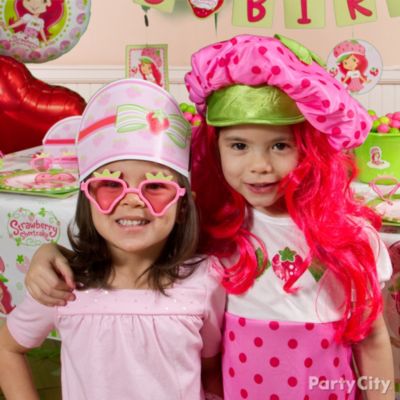 Strawberry jam
6. FLOWER/ TINKERBELL FAIRY THEME